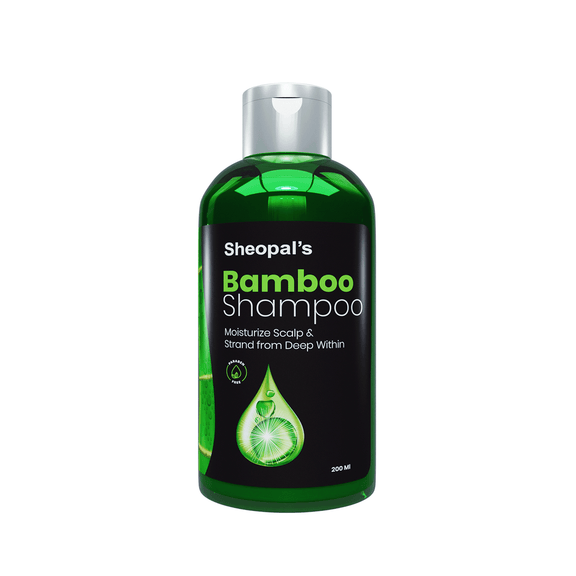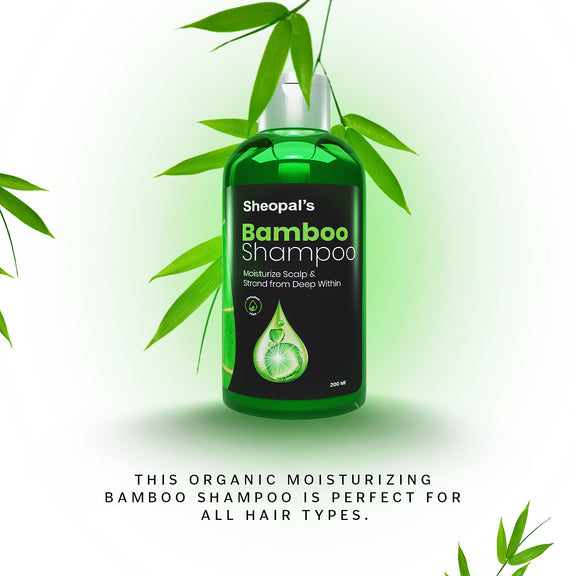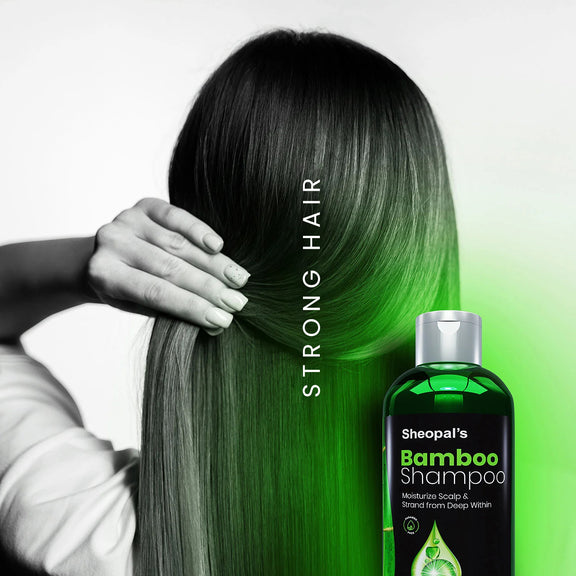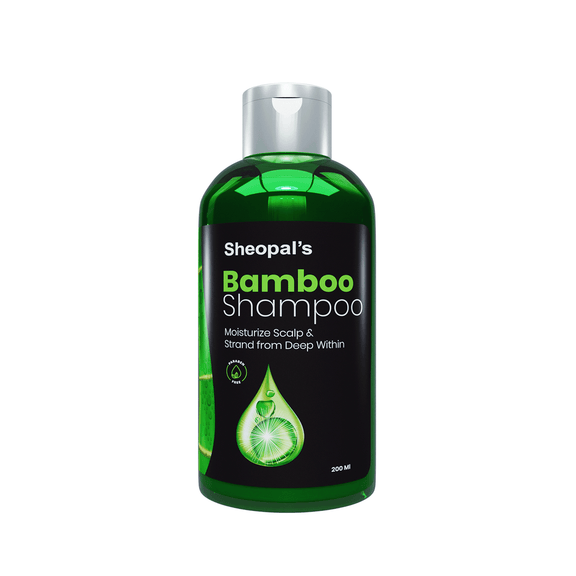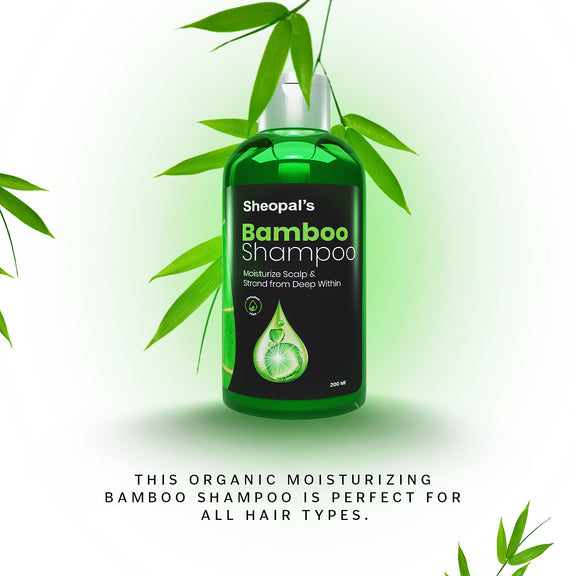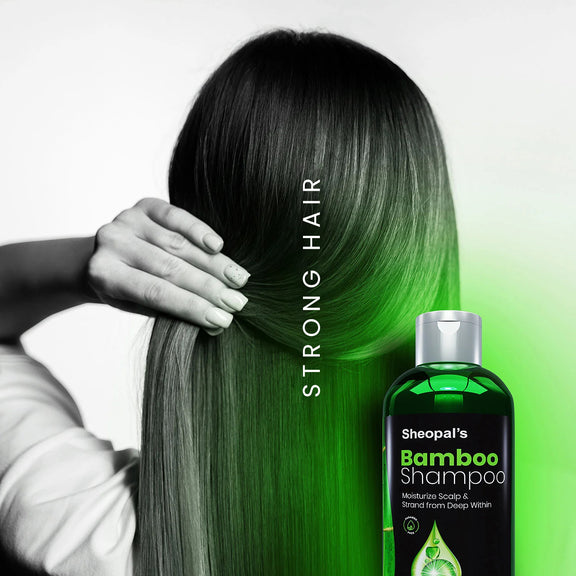 Bamboo Shampoo : Hair Fall Control Formula
Trusted by 1 Million+ Happy Customers
Benefits of Sheopals Bamboo Shampoo
Strengthens hair
Moisturizes Hair
Improves Hair Health
Adds shine
Stimulates Hair Growth
Prevents Breakage
Soothes the Scalp
Regular price

Rs. 425.00

Sale price

Rs. 349.00

Unit price

per
18% OFF
Guranteed Dispatch Within 24 hrs
Shiny and Strong
After using Bamboo Shampoo, my hair not only stopped falling excessively but also became shinier and stronger. Great product!
Gentle on Scalp
This shampoo is gentle on the scalp while effectively controlling hair fall. It's a win-win for those with sensitive scalps and hair concerns.
Soothing Scalp
My itchy scalp is now soothed after using this shampoo. Plus, the added benefit of hair fall control makes it my top choice.
Thicker Hair
Not only did this shampoo prevent hair fall, but my hair also looks and feels thicker now. It's a game-changer for me.
Worth Every Penny
I've tried various products, but this one is worth every penny. It tackled my hair fall issue and left my hair feeling nourished.
Q1.

What are the key benefits of using Bamboo Shampoo?
Ans: It is gentle and nourishing and helps to restore moisture and shine to dry and damaged hair. All ingredients together help to prevent hair fall, promote healthy hair growth and improve the overall condition of the hair.
Q2.

Is Bamboo Shampoo safe for color-treated hair?
Ans: Bamboo shampoo is safe on color-treated hair because it does not contain sodium lauryl sulfate, sodium laureth sulfate, and sodium chloride, which can cause faded hair color.
Q 3.

How often should I use your Bamboo Shampoo?
Ans: Use bamboo shampoo twice or once a week.
Q4.

Does your Bamboo Shampoo contain sulfates or parabens?
Ans: Our bamboo shampoo contains zero percent sulfate or parabens.
Q5.

What makes your Bamboo Shampoo different from other shampoos?
Ans: Our Bamboo Shampoo stands out from other shampoos due to its unique formulation and key features. It contains natural extracts from bamboo, which provide numerous benefits for the hair and scalp. The bamboo extract helps to strengthen the hair, promoting healthier and more resilient strands.
Q6.

Is your Bamboo Shampoo cruelty-free and vegan?
Ans: Yes, Bamboo Shampoo is both cruelty-free and vegan.
Q7.

Can Bamboo Shampoo help with dandruff and itchy scalp?
Ans: Our Bamboo shampoo helps prevent dry and itchy scalp, thereby preventing dandruff.
Q8.

What is the shelf-life of the Bamboo Shampoo?
Ans: The shelf life of bamboo shampoo is 12 months from manufacturing and six months after opening.
Q9.

How should I use Bamboo Shampoo for best results?
Ans: Wet hair with lukewarm water and Apply a generous amount of this shampoo onto your scalp & hair length and. Massage well & rinse thoroughly.
Q10.

Can I use the Bamboo Shampoo if I have dry hair?
Ans: Yes, you can apply this on dry hair. It helps nourish, cleanse, and strengthen your hair from the root.