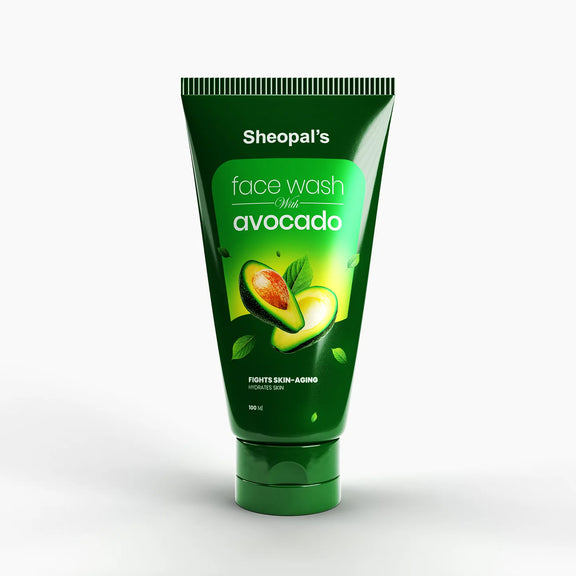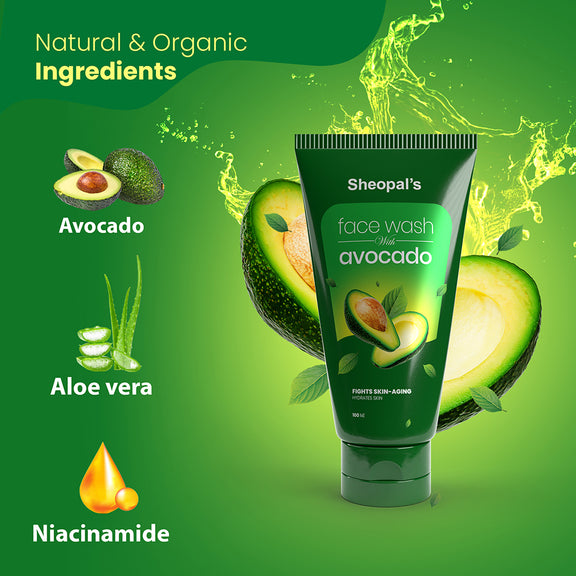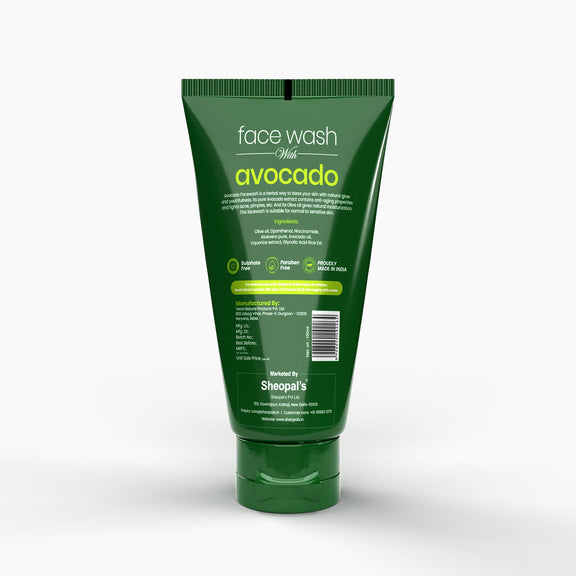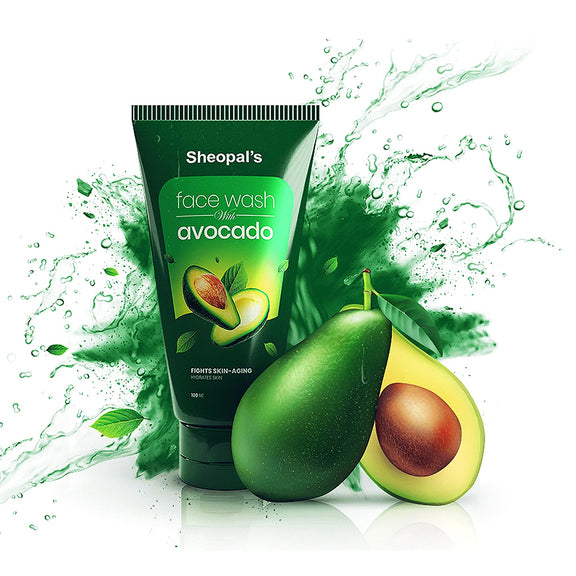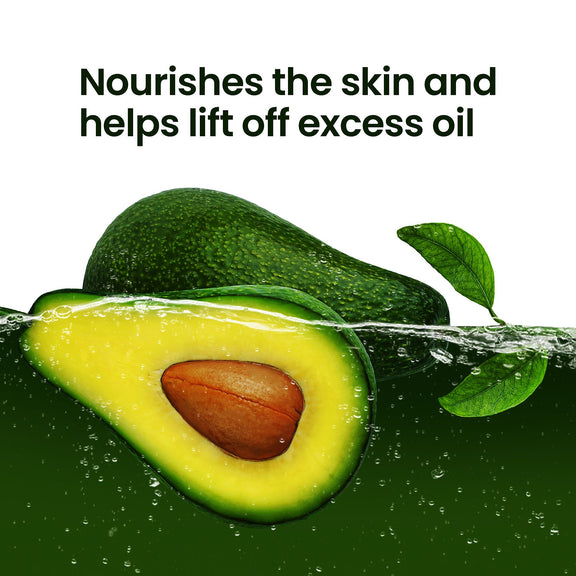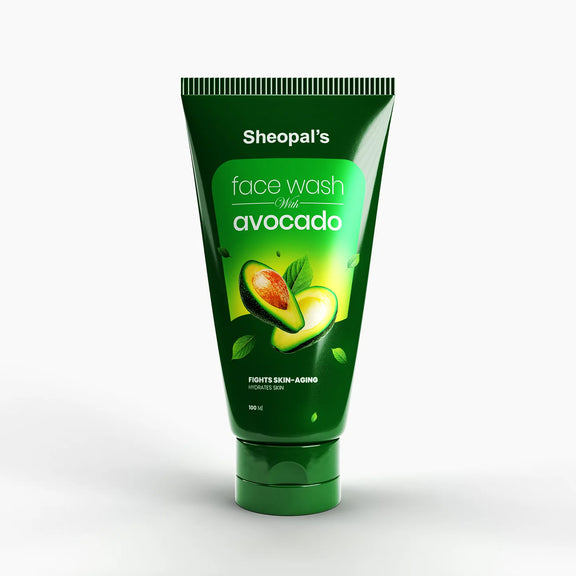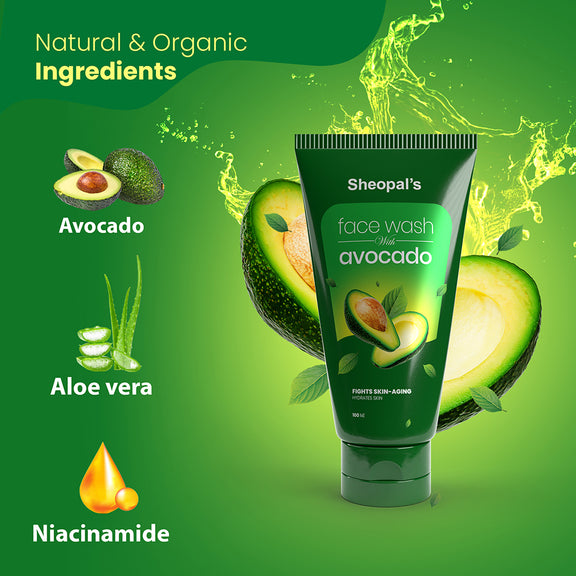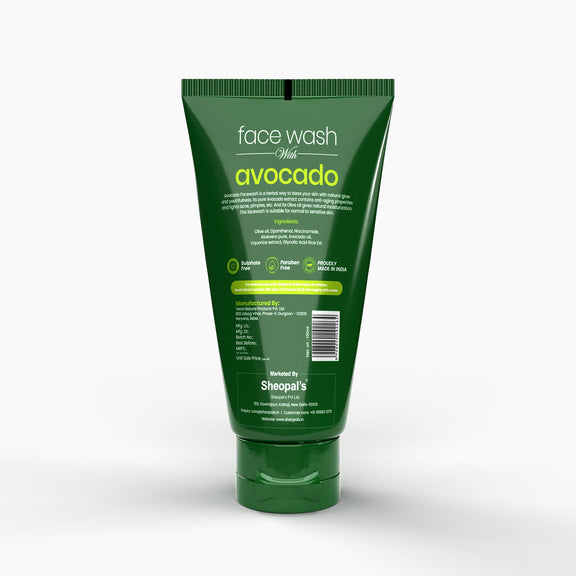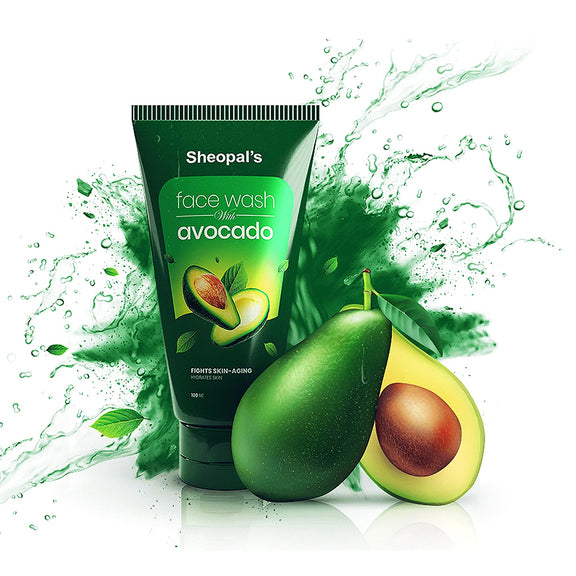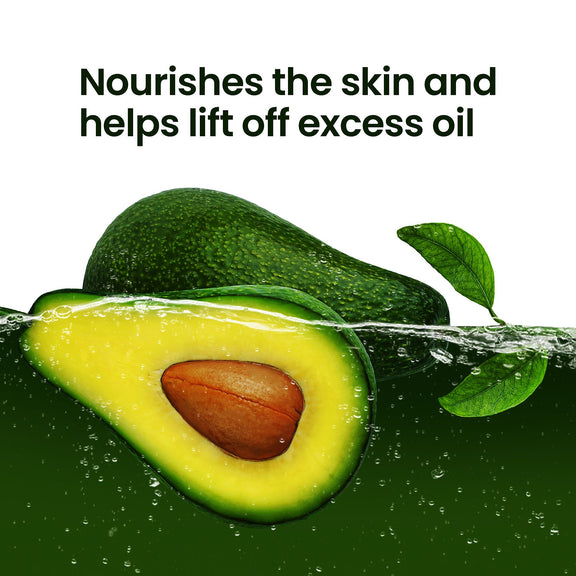 Avocado Facewash For Clean, Soft & Rejuvenated Skin
Trusted by 1 Million+ Happy Customers
Benefits of Sheopals Avocado Face Wash
Deeply cleanses pore
Nourishes and hydrates skin
Helps to control acne and breakouts
Soothes and calms irritated skin
Makes skin clean & soft
Helps brighten skin
Regular price

Rs. 449.00

Sale price

Rs. 326.00

Unit price

per
27% OFF
Prepaid To Get Extra 10% Discount
Awesome Products
Its actually nice , Thank you so much Sheoplas!!
A Treat for My Skin
This face wash is a treat for my skin. It leaves it feeling soft, supple, and rejuvenated.
Feels Refreshing
Using this face wash feels incredibly refreshing. My skin feels revitalized, and I couldn't be happier.
Glowing Complexion
Thanks to this face wash, my complexion is glowing! The avocado and liquorice extracts work like magic.
5 star
Nice product value of money
Avocado
It is a great source of biotin & natural oil which keeps your skin hydrated and helps to prevent pimples, acne, blemishes, and wrinkles.
Aloe vera
Its natural properties can help in soothing & hydrating the skin and reduce acne & pimple. It can also help in healing sunburns, reducing signs of ageing, and restoring the skin's natural glow.
Liquorice Extract
It is a powerhouse of antioxidants and anti-inflammatory properties. It helps to reduce the appearance of dark spots, reduce wrinkles, and improve the overall health of your skin.
Niacinamide
This powerhouse ingredient helps reduce inflammation, improve texture, and even out skin tone.
Q1.

What are the key ingredients in your Avocado Face Wash?
Here is the list of key ingredients of our avocado face wash & their benefits:
Avocado: Its helps to make skin smooth and hydrate.
Liquorice extract: Helps to ease Inflammation, Rescue your skin from dark spots, wrinkles, and dullness. Niacinamide: Fade Blemishes. Aloe vera: Helps to moisturize skin and reduce acne and pimple
Q2.

How does the Avocado Face Wash benefit my skin?
Ans: Our Avocado Face Wash is loaded with vitamins and minerals and other ingredients, all of which together help to boost collagen, soothe inflammation, keep skin moisturized, reduce all skin problems, and remove old skin cells.
Q 3.

Is your Avocado Face Wash suitable for all skin types?
Our Avocado Face Wash is suitable for normal to oily skin types
Q4.

How often should I use the Avocado Face Wash?
Ans: You should use avocado face wash twice a day and it does not contain harmful chemicals.
Q5.

Are there any parabens or sulfates in your Avocado Face Wash?
Ans: No, Our face wash is formulated without any parabens, sulfates and other non-toxic chemicals.
Q6.

How long does it take to see results with your Avocado Face Wash?
Ans: The result depends on skin to skin, you can see the noticeable result in 7 to 10 days with regular use of this face wash.
Q7.

How do I use your Avocado Face Wash correctly?
Ans: The correct way to apply the face wash is to take the required amount of face wash on the palm and gently massage in circulation motion for 2 to 3 minutes and Wash off thoroughly
Q8.

How is your Avocado Face Wash better than other face washes?
Ans: Our Avocado Face Wash offers a unique blend of natural ingredients, deep cleansing properties, hydration, and nourishment, non-toxic making it a superior choice compared to other face washes.
Q9.

Is your Avocado Face Wash vegan and cruelty-free?
Ans: yes, Our Avocado face wash is both vegan and cruelty free.
Q10.

Where is your Avocado Face Wash made?
Ans: Our avocado face wash is made in India.
Choosing a selection results in a full page refresh.